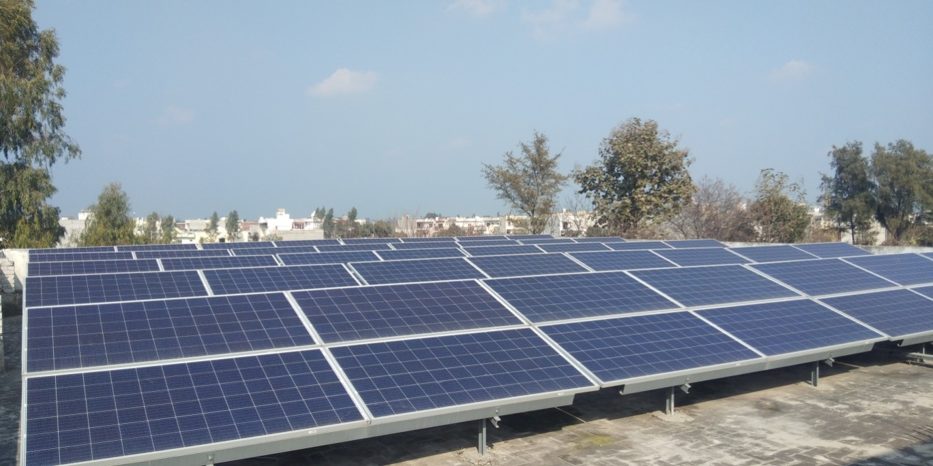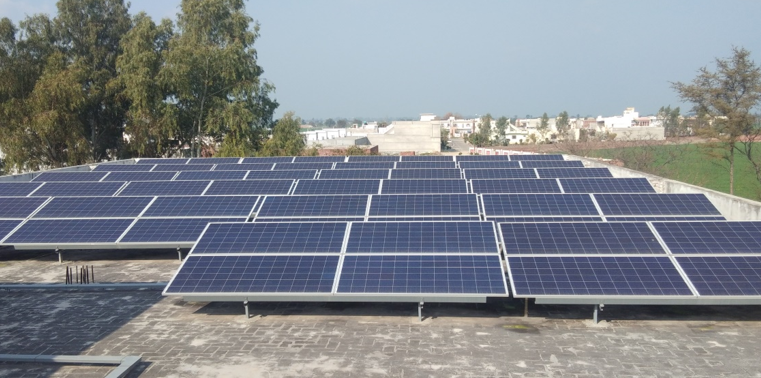 Solar Powered Green School
The school has a backup of solar energy making the school eco-friendly and 100% saving electricity.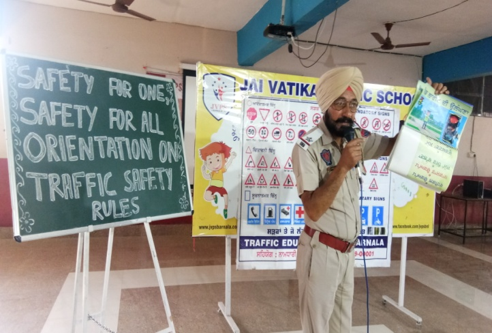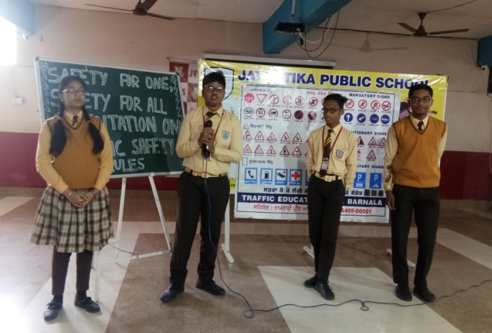 With Jai Vatika Public School's 'Rules of Safety and Always Be Careful Program,' we have introduced many innovative and new methods of safety measures in the school premises. Safety measures like fire evacuation drill, evacuation plan, awareness of fire exits, and emergency assembly signs, first aiders help the child to take the first step towards safety precautions.
The school is under CCTV surveillance, which records the movement of students and every single person on the campus. The School does not allow any unsupervised interactions between visitors and children.
At JVPS, the safety and security of children is of the utmost importance JVPS believes that 'Prevention is better than cure' and children of JVPS are trained enough to safeguard themselves from unwanted crisis in school.'
At JVPS, fire safety strategies are effectively implemented. Adequate number of fire extinguishers are installed at prime locations in the school to overcome exigency situations and ensure the safety as well.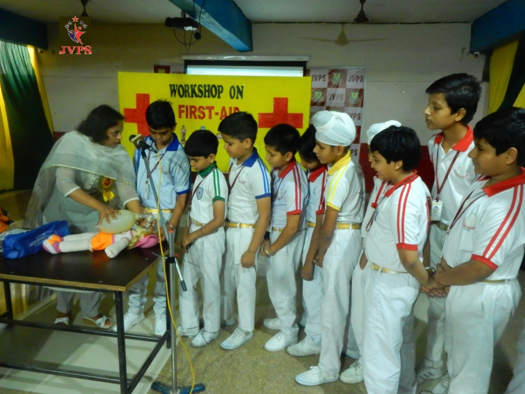 The physical fitness and well being of the students is the primary concern of the school. At JVPS, Infirmary with a well trained nurse and doctor on call are available to attend to the students and provide them immediate medical aid. Thus the school performs the caring role of parents towards its students which helps in establishing a healthy connectivity between the school and student.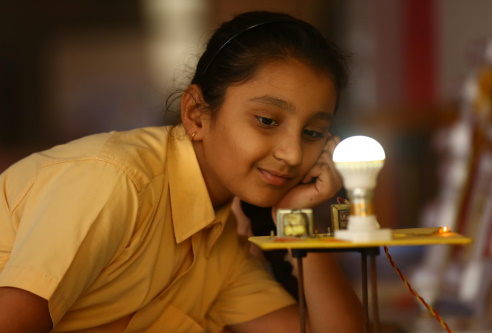 A new concept of ATL is an approach of Central government of India to create an environment of scientific temperament, innovation, creativity amongst Indian Students. ATL lab would teach students essential 21st-century skills which will help them in developing their professional and personal skills. It is a conceptual framework i.e., how to create a course of study integrating all the subjects which stand as challenges to the curriculum giving hands-on experience in Science, Technology, Engineering and Mathematics (STEM). Jai Vatika Public School believes in giving students the best of STEMOTICS that will benefit them in:
Application based learning
Hands-on activities
Implementation of Artificial Intelligence (AI) skills and
Innovative aptitude to provide extensive specialized knowledge of the concepts of diverse subjects.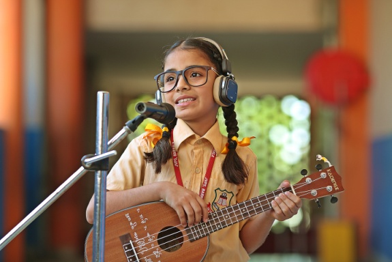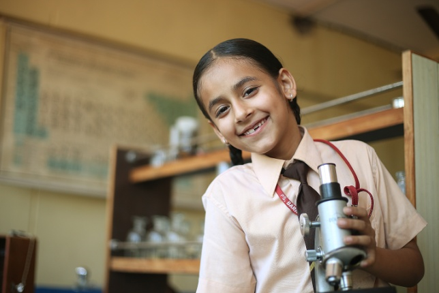 A School that makes genuine and sincere attempts to make learning:
J-Jubilant
V-Vibrant
P-Passionate
S-Spectacular
Nurturing wholesome personalities in a congenial atmosphere is the cornerstone of JVPS ethos. The blossoming of individuals equipped with the virtues of head and heart and capable of unparalleled success in every sphere of life gives JVPS its unique identity as a school with an indelible impact.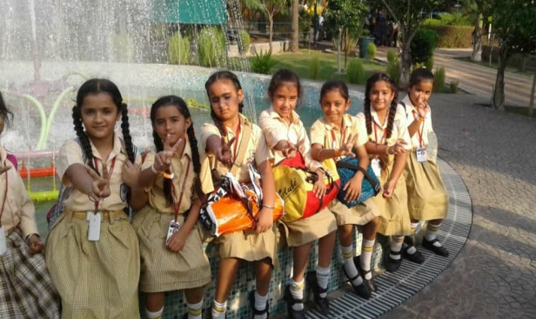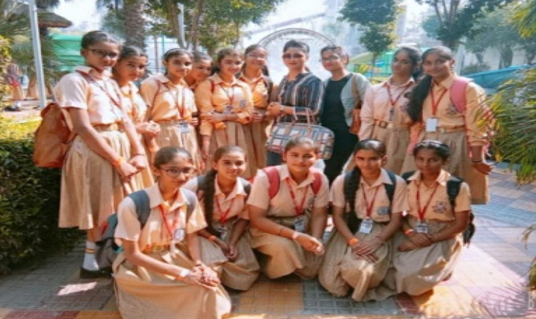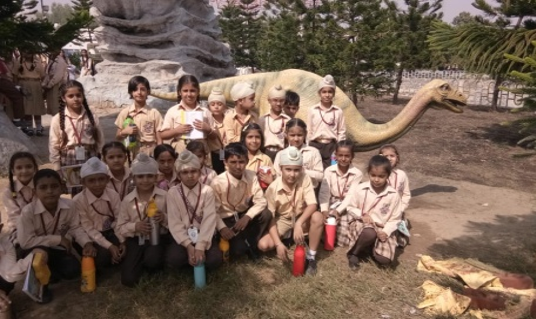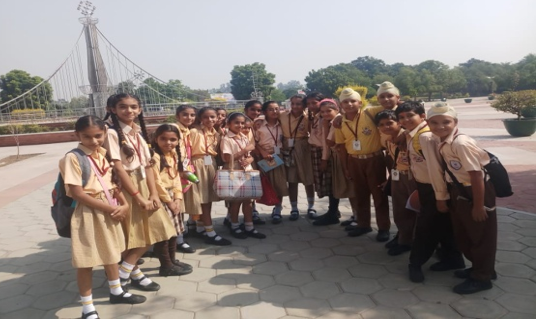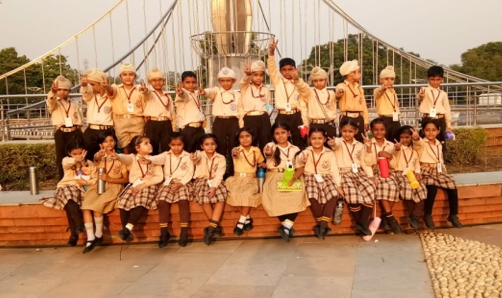 Excursions at JVPS extend education beyond the classroom. Students and teachers have visited numerous places around JVPS as well as distant places and have found the experience of living and travelling together a rich opportunity for learning and in becoming familiar with environmental issues, with our historical heritage and with important cultural centres.